[Showbiz scene][Beatles][TV]

---
by Gerhard Pöschmann

Deutsche Version gefällig?



Hey! Gone ape enough yet?

No? So this might just be the right place for you!
The hell knows, how you got here!
Does it? To find out about the answer to that will be a job for a rainy winter's day. But in the end, the level of importancy of this job should not be overestimated. Hang on for a sec! Just in case you're wondering by now, what that rubbish is all about, read on for a few lines and then decide whether you'e going to stay here or not. But before you're in the position to tell you belong to the people who find themselves in the position of being instructed about the content of this site. So here's just a little information on the walrus page:
Here you can see...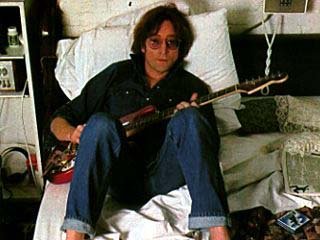 John Lennon - Was he really a martyr?






This is what the walrus page stands for:

Showbiz
And finally...
Links to my favourite sites on the web - Why I still like the internet

About me - Who's responsible for all this?

For those who are interested in the Beatles, you might just want to take a look at my Beatles' site Goo Goo G'joob - We want The Beatles.
So - Let's get there! Yeah! Yeah! Yeah!
---
Any wishes, questions, etc.? walrus@chello.at (Gerhard "walrus" Pöschmann)